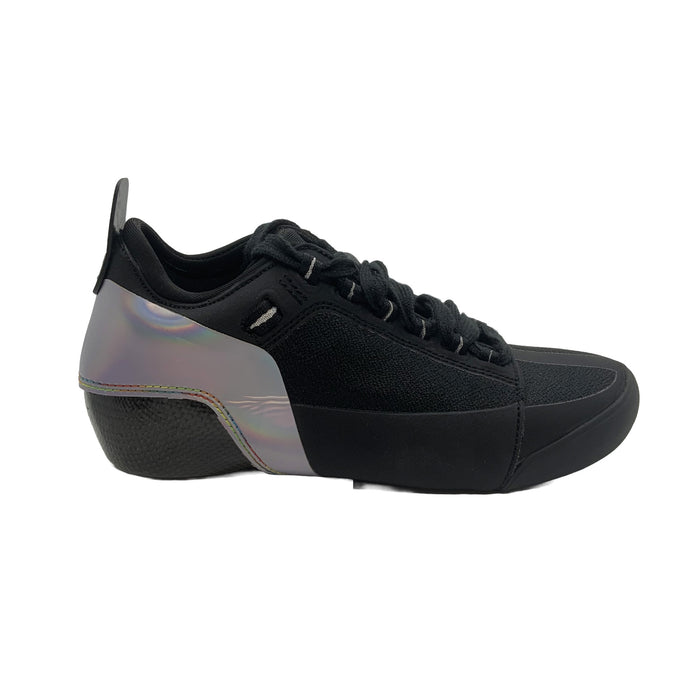 Eclipse Boot Only - Color
Original price
$300.00
-
Original price
$300.00
The Chaya Eclipse Boot is a high-performance roller derby boot, designed with all the features and capabilities you need to unleash your full potential. The boot has a low-cut profile that's the ideal for intense roller derby action, delivering dynamic ankle movement that helps improve control. This feature-packed boot incorporates a lightweight and durable carbon flex-shell that's paired with unique mesh-flex upper and pull-through lace loops that, when combined with the skate's lock-tight heel, deliver superb responsiveness and a super comfortable, glove-like feel. The new shell is made with flex cuts to ensure a perfect fit right out of the box and has a new reinforced and stronger toe, bottom, and heel area. To experience the full potential of the Eclipse we recommend combining the boot with one of our Chaya plates powered by our Dual Center Mount (DCM) 2-point mounting system that allows you to adjust the position of your plate from front to back and from side to side to truly optimize your performance. Of course, if your prefer, the boot can use a traditional standard mount, so you can fit any plate to the Eclipse and create the perfect roller derby skate for your individual needs and skating style.
*SIZE AND COLOR ARE NOT INTERCHANGEABLE. THEY ARE ONLY AVAILABLE AS MARKED ON EACH LISTING*
PLEASE MEASURE YOUR FEET BEFORE YOU PLACE YOUR ORDER. ALL SKATE SIZING CHARTS ARE DIFFERENT AND MOST SKATE SIZING DOES NOT ALIGN WITH STANDARD US SIZING. EXCHANGES AND RETURNS ARE NOT FREE.