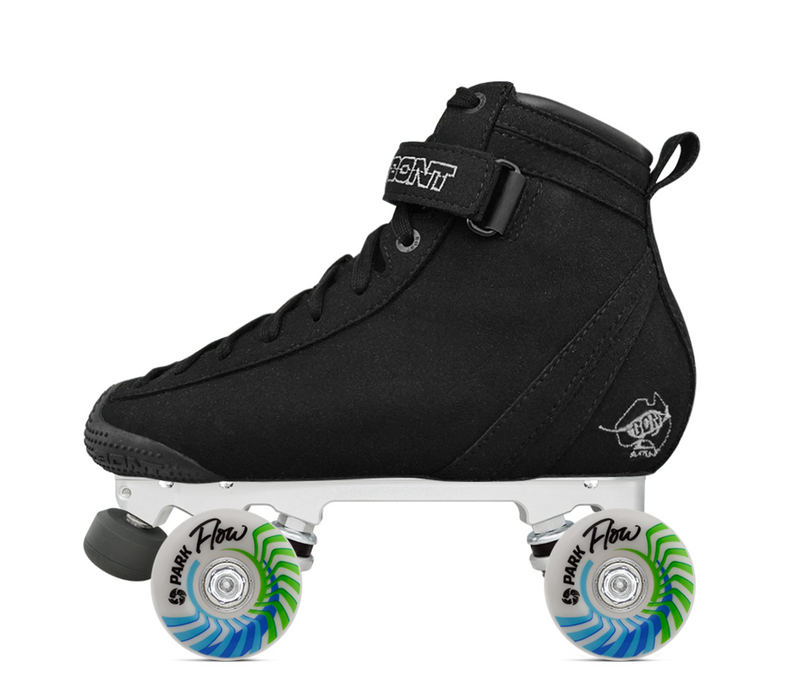 BONT Vegan Parkstar
Original price
$309.00
-
Original price
$309.00
The Vegan Black ParkStar Roller Skate Park Package combines style, performance, and comfort all in one skate park boot.
This roller skate boot combines these three elements at an affordable price. The BONT ParkStar takes the best of BONT innovation and turns it into a roller skate boot designed for Park Skating, Bowl Skating, Recreational Skating, and Street Skating.

The BONT Vegan ParkStar boot maintains our high standard of quality. Our boots are made by hand and use anti-stretch material to ensure your roller skate boots last longer. The Anatomical Forefoot and Heel Shape also provide you with the best stability and comfort. Suitable for Indoor or Outdoor skating, these suede-L high ankle boots are ready for your next adventure!

FEATURES:
- Plate: Tracer Derby plate
- Base: Fiberglass
- Outer skin (upper): Vegan fake suede
- Liner: Vegan fake suede
- Heel rise: 23mm internal hand formed
- Boot height: High ankle for added support
- Boot thickness: 1.4mm
- Heat moldable: Fully heat moldable base utilizing epoxy thermoset resin
- Padding: Memory foam
These skates come with your choice of wheel:
- BONT Street Flow (89A/ 58mm)
- BONT Park Flow (99A/ 58mm)
- BONT Glide (78A/ 57mm)
PLEASE MEASURE YOUR FEET BEFORE YOU PLACE YOUR ORDER. ALL SKATE SIZING CHARTS ARE DIFFERENT AND MOST SKATE SIZING DOES NOT ALIGN WITH STANDARD US SHOE SIZING. EXCHANGES AND RETURNS ARE NOT FREE.
*WE HIGHLY RECOMMEND USING BONT'S SIZE CALCULATOR TO FIND YOUR CORRECT SIZE*